De Zoete Inval Estate is located at the base of the Paarl valley on the banks of the Berg River in Southern Paarl, and in the valley frost pocket, ensuring cold winters. Coupled with the cold winters we have hot dry summers, which are perfect for the ripening of grapes. De Zoete Inval is a windy place, and as the south wind whips through it keeps the mildew at bay and helps to reduce the disease pressure in our vineyards.
The growth of our vineyards and resultant yields are kept in check by our sandy marginal soils which constantly deliver ripe, well-balanced fruit. The marginal soils tend to produce lower alcohol wines with more finesse and exhibit less fruit and greater terroir expression. All these factors culminate in unique, singular character wines which have the ability to age well.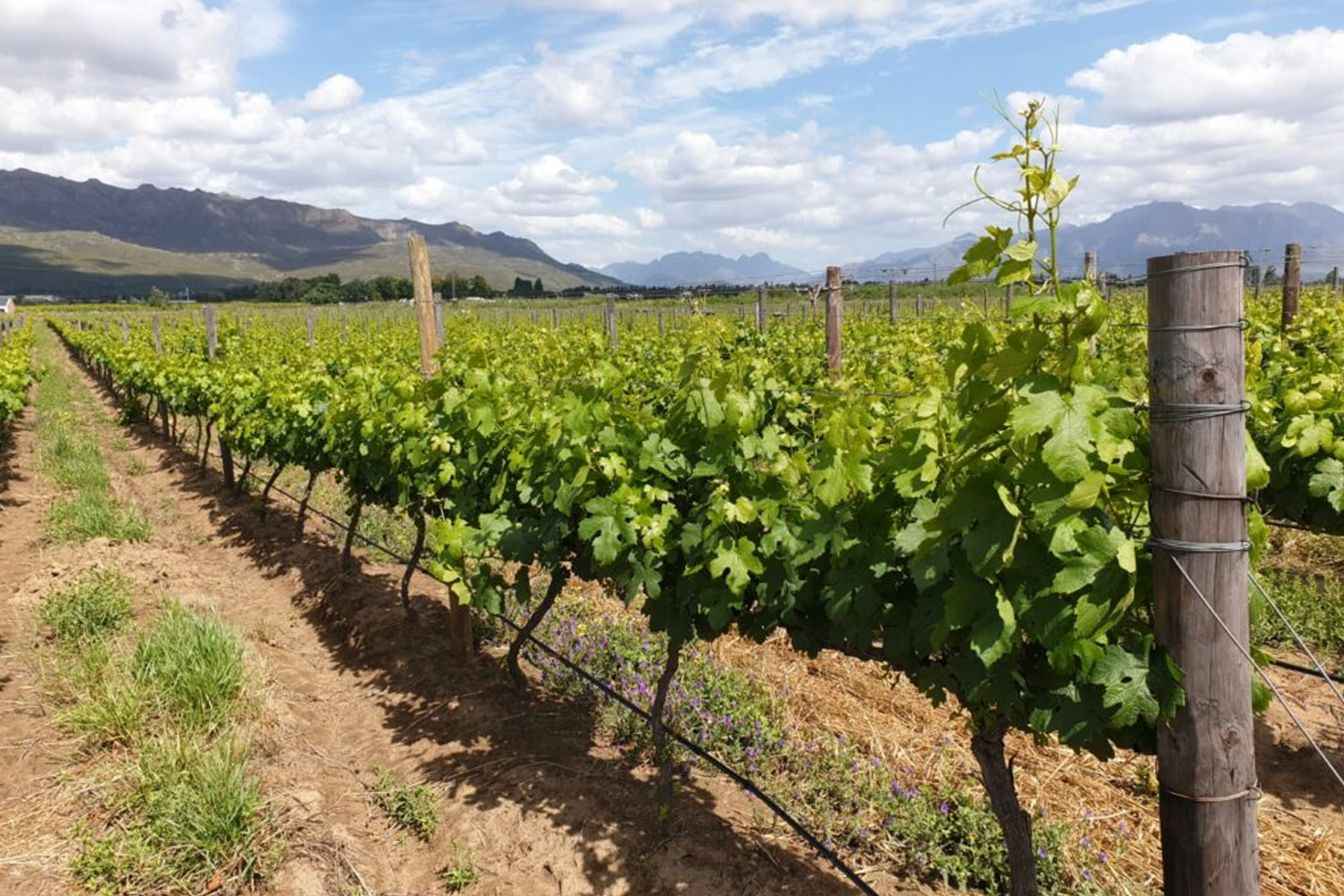 Paarl is one of South Africa's most famous wine producing areas. Located 60 kilometers (37 miles) inland from Cape Town it is home to the Western Cape's best wineries. Paarl's huge variation of terroir gives wine farms opportunities to experiment with many different grape varieties and blends. The red wines are rich and robust, with great intensity of fruit and white wines are fruit driven and tropical.
As part of the agricultural industry, we fully depend on our surrounding, just as it depends on us. That's why we are intentional about the way we consume and produce wine and it's ripple effect beyond the farm gate for future generations to reap the rewards. Climate change, biodiversity, wildlife, employment, economic growth, development, soil quality and pollution are all factors that are directly linked to one thing "our positive collective sustainability efforts"  which is something we're really proud of.